A True Story of Being a Dad.
More than a memoir: A story of always being there for your kids. No matter what they call you.
[purchase_link id="172″ text="Buy Book" style="button"]

Poignant. Humorous. No holds barred.
Ky Owen becomes an adoptive father to a six-year-old son on two weeks notice. Five years later, he becomes a father to a teenage daughter. Eventually he assumes the role of father figure to four other kids. "None call me dad," he writes, "But they know that's who I am."
Each chapter tells its own story, coming together to create a virtual roller coaster ride of parenting an ever-changing alternative family. None Call Me Dad tells of facing the challenges of truancy and Type 1 diabetes, hopping trains and "flying a sign," and kids finding their way on their own terms. And captures the joy and excitement of father-son trips to March Madness and the Rose Bowl, and father-daughter weekends on Broadway in Nashville and the French Quarter of New Orleans.
None Call Me Dad is a story of forgiveness, acceptance, and love. Through the author's unique writer's voice, readers feel a father's angst as he learns to forgive his kids' mistakes, to accept their life choices, and to continue to show his love. "They're my kids, and I'll always be here for them. Even though none call me dad."
Look for the book at your local book store, or order it online!
What readers are saying …
"None Call Me Dad is a compelling opus. Crafted with love, delight and awe, the story reveals an inside view of alternative parenthood, filled with perceptions that are humorous, sharp and poignant. A delightful read."
Kay Goodwin, 
Cabinet Secretary, WV Department of Education and the Arts
More Reviews
Meet the "Nones"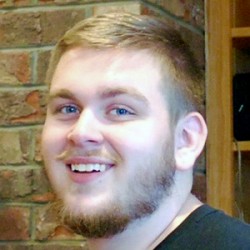 Aaron
The original "none," Aaron joined the Owen family in March, 2000, at age six. His adoption became final on October 26, 2000. Now age 25, Aaron is pursuing his love of the motorcycle business in Orlando with his dogs, Zeus. Aaron says everyone from millennials to the "older generation" will enjoy reading None Call Me Dad.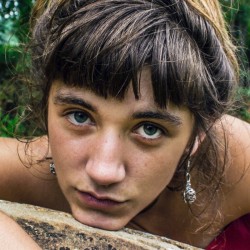 Sierra
Sierra is Aaron's half-sister. Ky and Tammy assumed legal guardianship of Sierra when she was 16 years old and ever since they've considered her a daughter. Sierra, now age 30, continues to pursue a career in music. Some of her performances will be featured on the Journal page. Seeing her friends read None Call Me Dad cover to cover, she says, "My friends know more about my life than I do!"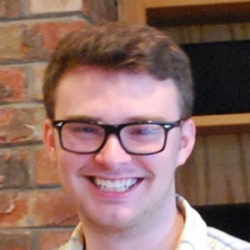 Justin
After hanging around each other for 10 years, Justin and Aaron are more like brothers than friends. Although Ky and Tammy are not Justin's parents by law or biology, they treat him as a son. Justin maintains a bedroom in the Owen household — along with a place in Ky and Tammy's hearts.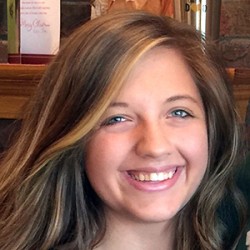 Brooke
Brooke became friends with Aaron and Justin in middle school. She spent most of her freshman year in the Owen house. "Ky and Tammy are like another mom and dad," she says. Brooke lives in Charleston with her children, Lila and Nash. After first reading None Call Me Dad she texted, "Why is this book making me cry?"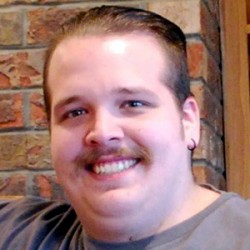 Cody
Cody started coming home with Aaron after the band played Friday night football games and Saturday festivals, and when he turned 18 he moved in. Like the others, Ky and Tammy treat him like a son. Cody, age 26, is married and has two daughters, Karma and Lilith, and a newborn son. He and his wife, Edna, live just outside Charleston.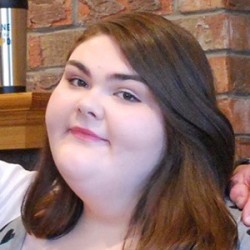 Haley
Haley is Aaron's other half-sister and Tammy's niece. After spending her senior year in the Owen household, she enrolled in Berea College where she is pursuing a degree in theater. She comes back home to the Owens' for holidays and breaks, and frequently texts updates from her dorm room.
A Story About:
Adoptive Family
Being an alternative family — whether by adoption, foster care, or opening your home to a kid in need — brings unique challenges and many joys. Adoptive parents and families considering taking on adoptive parenting will find the stories enjoyable and enlightening.
Parenting
Parenting is not easy, especially with the free spirits of today. Readers may ask what they would do in the author's situations. Share the good times and hard times.
fa-support
Acceptance
In the 21st Century more than ever kids choose their own paths, some sooner than others. Accepting their choices and forgiving their mistakes isn't always easy. Young adults will empathize with the "nones" while parents will share the author's angst.
Type 1 Diabetes
More than 200,000 families face the daily struggles of having a child affiliated with Type 1 diabetes. Counting carbs and insulin ratios every day. For more information, visit www.jdrf.org
fa-unlink
Defiant Teens
Raising teenagers and young adults is never easy and growing into an adult in today's world brings unique challenges. The story reminds some parents of their own times raising their families, and gives support to parents facing challenging times.
Education
People expect a lawyer holding a degree from Michigan State University to display pictures on the mantle of the kids with green cap and gown. The rest of the story may come as a surprise. There are alternate routes to every destination.